Datalogz Embarks on a BI Ops World Tour to End BI Sprawl
The Datalogz team embarked on a BI Ops World Tour, discussing BI sprawl at forums worldwide and introducing the data community to their BI Ops solution.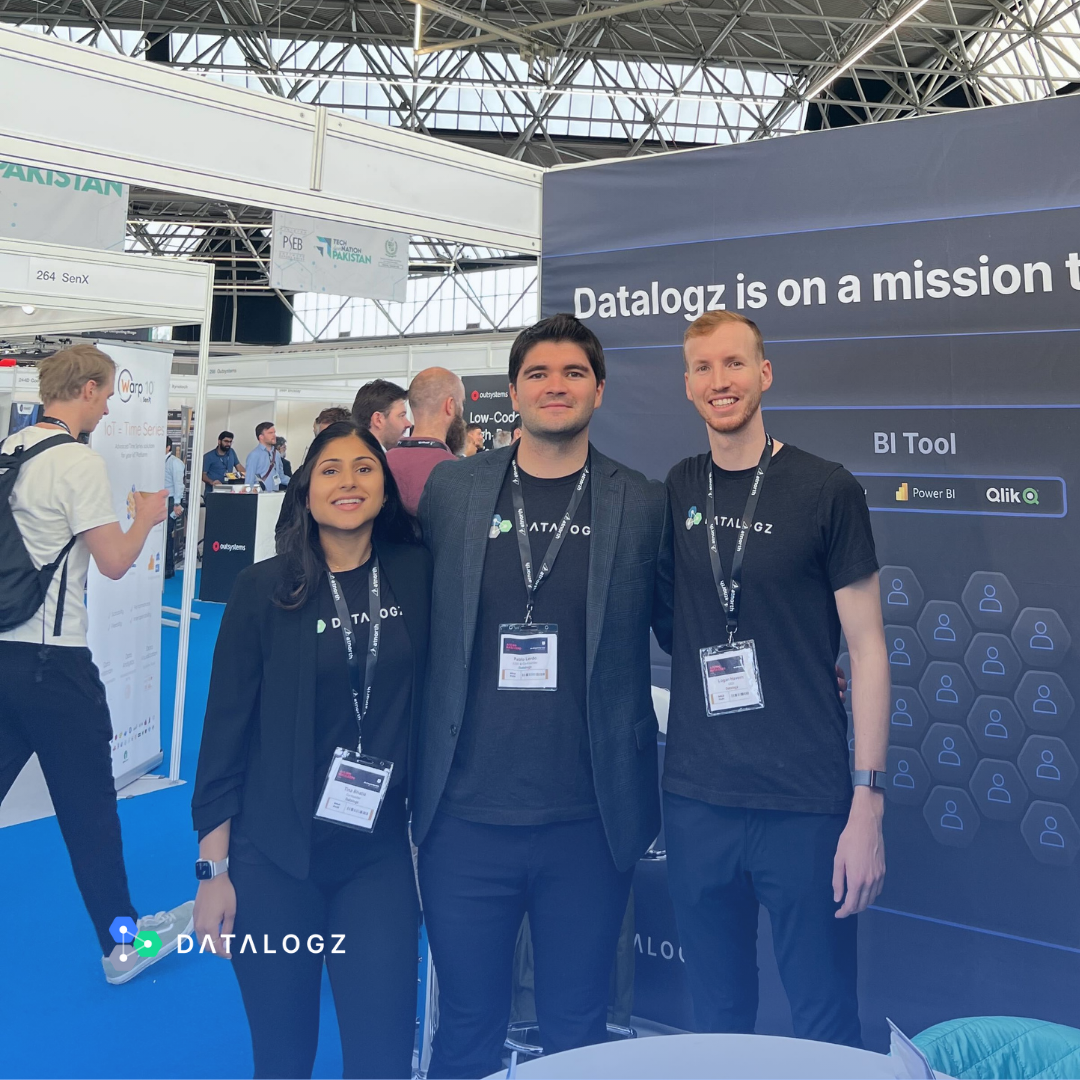 Over the past two months, the Datalogz team has embarked on a BI Ops World Tour to bring awareness to the pervasive issue of Business Intelligence (BI) Sprawl and introduce data leaders to their first-of-its-kind, transformative BI Ops solution. The team has not only organized exclusive events but also attended numerous international conferences, fostering meaningful interactions with the global data community.
The series of engagements kicked off in New York, where Datalogz hosted an exclusive soccer viewing event at the NYCFC vs. Orlando City match for data leaders. This event served as a relaxed yet engaging platform for discussing the challenges and solutions surrounding data management in modern enterprises.
Following the soccer event, team members Logan Havern (Founder & CEO), Pablo Lerdo de Tejada (Co-Founder & COO), and Tina Bhatia (Co-Founder & Head of Business Development) represented Datalogz at the prestigious AI & Big Data Expo Europe held at RAI, Amsterdam. Logan delivered a well-received presentation titled 'Navigating the AI Era of Enterprise Analytics,' shedding light on the pivotal role of actionable insights in today's data-driven landscape. The expo was a confluence of thought leaders in AI and Big Data, providing a fertile ground for discussions on the latest trends and technologies.
The team's journey then led Pablo to the Power Platform Conference in Las Vegas. This conference is renowned for gathering enthusiasts and experts in the fields of data analytics, sharing insights into leveraging the Microsoft Power Platform to enhance business operations.
The outreach continued with Logan and Tina attending the COLLIDE Data Conference in Atlanta. Once again, Logan shared his insights through a presentation on 'Navigating the AI Era of Enterprise Analytics,' contributing to the discourse on the integration of AI in analytics for enterprise environments. You can watch a recording of the presentation here.
Logan further extended Datalogz's footprint in the defense tech community by attending the Squadra Defense Tech Happy Hour at the Association of the United States Army (AUSA) event. This gathering was a nexus for defense tech professionals, providing a platform for discussions on the intersections of technology, defense, and data management.
On the other hand, Tina made her way to the New York Tech Week to participate in a riveting discussion titled "How Startups Get Started." Her participation underscored Datalogz's commitment to nurturing a culture of innovation and supporting the entrepreneurial spirit within the tech community.
Each of these events not only fostered knowledge exchange but also provided a platform for the Datalogz team to interact with industry peers, potential clients, and thought leaders. The insights garnered from these interactions are invaluable, contributing to Datalogz's continual evolution in delivering a robust solution for modern data and BI challenges.
As Datalogz continues to innovate and engage with the global data community, the ripple effects of their efforts are poised to bring about a significant positive impact on how organizations approach and manage their business intelligence operations.